BCIC Basics: Does My Car Insurance Cover Hurricane Damage? Five Questions Worth Asking.
June 1 is a significant day for many people around the world. It may be a birthday, anniversary or even a wedding day, but for many people in the Caribbean and the Atlantic Basin, it signifies the beginning of the hurricane/typhoon season.
When getting an insurance policy, many car owners often neglect to ensure that their vehicle has hurricane coverage. Now hurricane coverage is a standard feature for most comprehensive policies offered, but it's very important for the person insuring their vehicle to ensure that this coverage is given prior to signing on the dotted line.
Below are questions to ask when seeking insurance coverage against hurricane damage:
1. Do you cover hurricane damage?
Ask your current or potential insurance provider this question upfront. The answer you are given should indicate whether or not you will continue to do business or seek insurance coverage elsewhere. If this coverage is offered ask if this is done at an additional cost.
2. Do you cover damage to my car as a result of flooding?
Hurricanes will bring with them lots of rain and some areas in Jamaica are prone to flooding. Find out if your insurance policy offers coverage for loss or damage as a result of flooding.
3. Do you cover my car if my windscreen or windows break?
Many people in Barbados are unable to properly secure their vehicle before a pending storm and are forced to leave their vehicle to withstand the elements, only to return to find that their windscreens and windows are broken. Take care to ask if this type of damage is covered and if so, is it at an additional cost.
4. Do you cover damage caused by "Acts of God"?
This question may tie into the first question as many insurers will say that hurricanes are Acts of God, but this question goes a step further to include damage that is caused not as a result of the hurricane directly but by indirect actions. This is damage resulting from a tree branch falling on your car, or a down power line causing your car to go up in flames.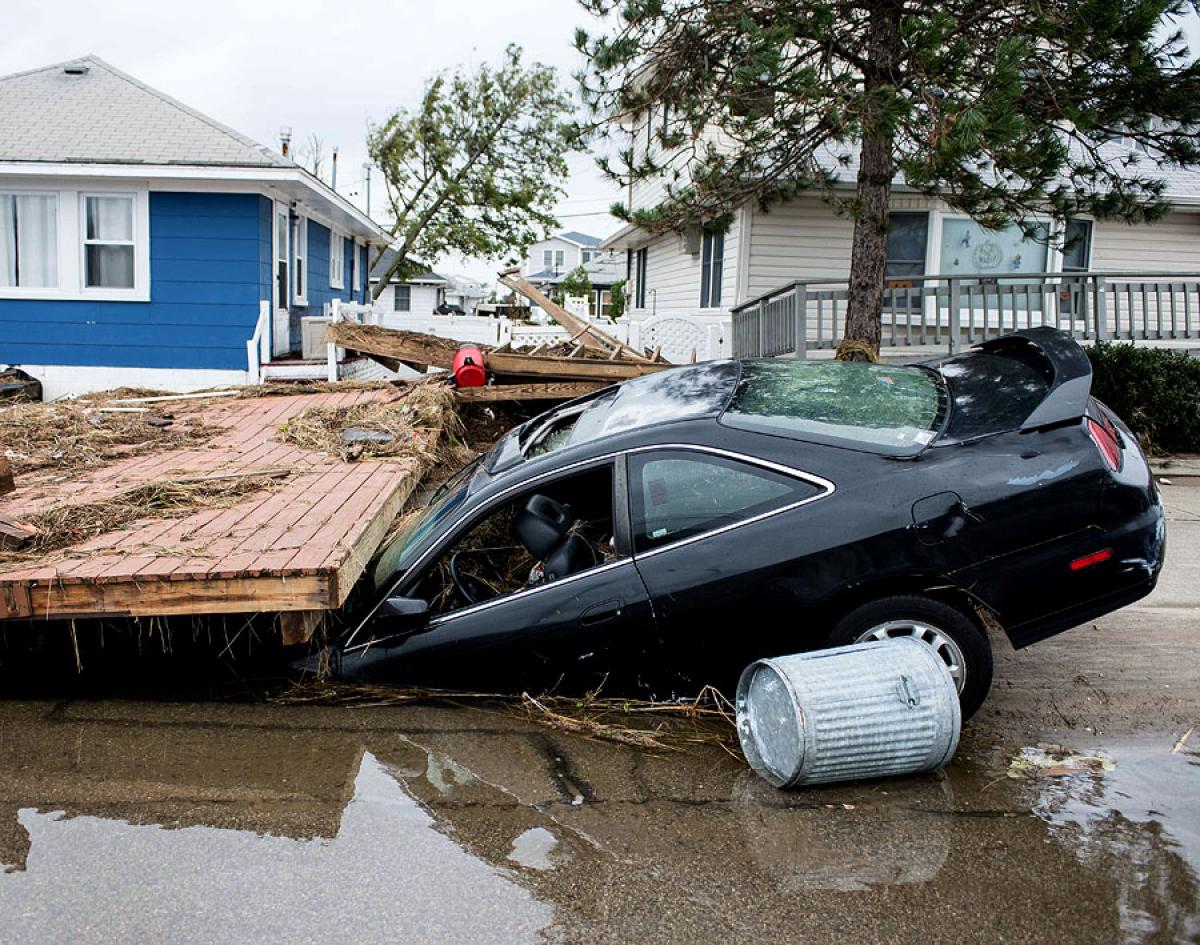 5. Do you offer Roadside Assistance if I need help?
During a hurricane, it is definitely not safe or recommended to be out driving, however after the storm has passed and you are ready to go out you may find that your vehicle is not operating as it should and may require a jump start or some other mechanical assistance. Check to see if your insurance company offers roadside assistance and how far this coverage extends.
Check to ensure that your vehicle is properly covered for damage that may result from a hurricane since during this season the aim is to be prepared for whatever storms may come your way.
At BCIC, we offer a number of covers for hurricane damage. For more information feel free to contact us at 621-7340 or info@bcicbarbados.com.